Rick Simpson Oil South Africa
At Cannabis Therapy, we are often asked by our patients whether we produce Rick Simpson oil South Africa. Rick Simpson became a household name almost overnight after a documentary called "Run from the Cure" was screened. This film highlights what happened to Rick Simpson and how a cannabis oil came to named after him. He basically cured himself from skin cancer using cannabis oil and when medical doctors refused to believe him or supply him with cannabis, he started to grow his own and make his own oils. He aimed to get his oils to people who needed it most, free of charge.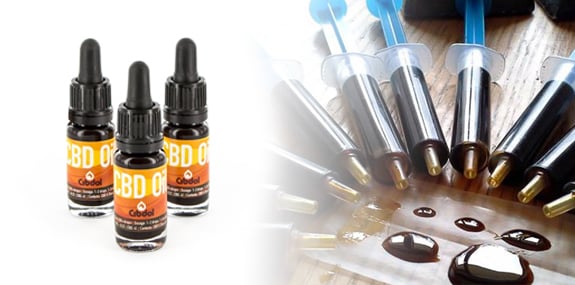 Since the screening of Rick Simpsons documentary, a lot of people around the world have been experimenting with his Rick Simpson cannabis oil. Even more exciting is the fact that the number of positive cases where severe illnesses were cured, and cancers pushed into remission, sky rocketed.
In addition to the Rick Simpson oil South Africa, the cannabinoid CBD has also received special attention in our country. The cannabinoid shows a wide range of beneficial qualities, despite being absolutely non-psychoactive – and it is legal. Most famously, the anti-seizure properties of CBD cured a young girl, Charlotte, from her debilitating epileptic seizures – a case that was widely report in mainstream media and even featured in Sanjay Gupta's CNN documentary, "Weed".
It is good news that CBD oil and Rick Simpson oil South Africa are receiving positive reviews and attention. The Rick Simpson oil South Africa is a full spectrum plant extract of potent cannabis. It therefore contains very high levels of THC and other cannabinoids – easily in the range of 50-60% THC and 10-15% CBD, depending on the strain that was used. In addition to high levels of THC and CBD, other cannabinoids such as CBN and CBG are also present in concentrated amounts.
Normal CBD oil, on the other hand, contains high levels of CBD, but only very, very small trace amounts of other cannabinoids such as THC or CBN. Our CBD oil contains 4% CBD, and only 0.173% THC. As research has shown, THC shows promising potential for many conditions, making this psychoactive cannabinoid an important part in any cannabis-based medical approach.
If you were to consume a larger amount of CBD oil, it would be very expensive and a digestive challenge, since it is olive oil-based. But even then, it would not match the wide range of cannabinoids that are present in a full spectrum extract such as the Rick Simpson oil.
It is clear that these oils work wonders. If you would like to know more about our products or service, please do not hesitate to contact us today.